About us
This website is owned, maintained and updated by:
Lidéřovice 62, 38001 Peč
Nová Louka 23, 36001 Karlovy Vary
This website was funded by:
EEA Funds 2009–2014
Ministry of the Environment
Supported by a grant from Iceland, Liechtenstein and Norway.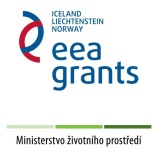 This website was created with the financial support of the EEA Funds 2009–2014 and the Ministry of the Environment. ALKA Wildlife is solely responsible for its content and is by no means an opinion of the donor or the Ministry of Environment.
---